ABOUT US
Citicore Energy REIT Corporation
Business Profile
Citicore Energy REIT Corp. (CREIT) is the real estate investment trust arm of the Citicore Power Group. It is the first renewable energy REIT and the largest renewable energy landlord in the Philippines.
CREIT is powered by its Sponsor, Citicore Renewable Energy Corporation (CREC), a leading pure renewable energy developer and operator of solar, run-of-river hydro, and off-shore wind energy platforms in the country.
CREIT offers an attractive investment platform through its unique green asset portfolio, 100% occupancy at all times, and steady dividend payout. It operates in a crisis-proof and essential industry, considering the shift towards renewable energy.
CREIT joins the global efforts towards achieving a low-carbon and climate-resilient future. CICERO Shades of Green recognized the Company's sustainability commitment. In November 2021, they awarded CREIT its highest rating or the 'Dark Green' rating, with CREIT being the first to receive this in Southeast Asia.
Enfinity Philippines Renewable Resources, Inc. ('EPRRI') – a wholly-owned power generation company by CREC, established in the Philippines and incorporated on July 15, 2010, focusing on exploration, development and utilization of renewable resources such as sun and wind – was renamed Citicore Energy REIT Corp. on October 12, 2021.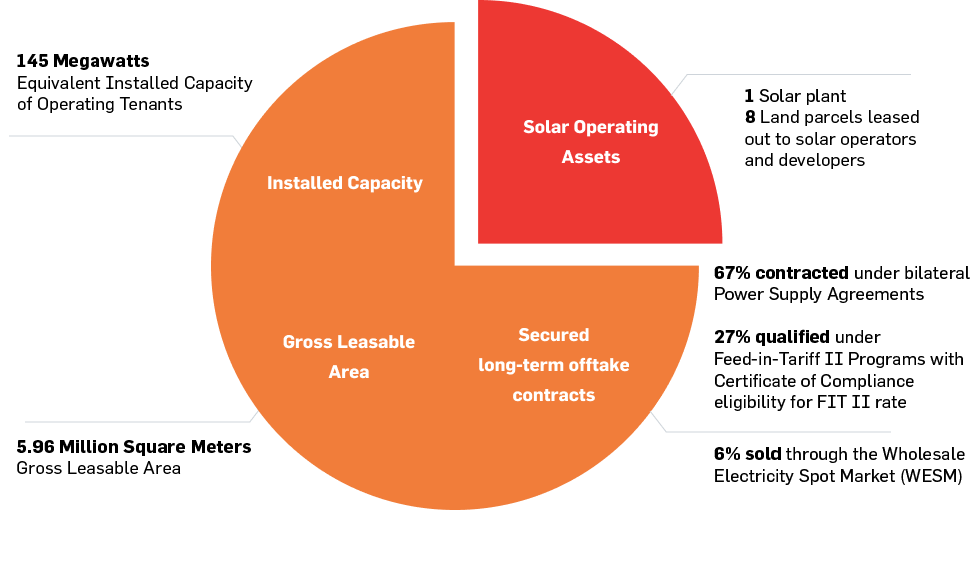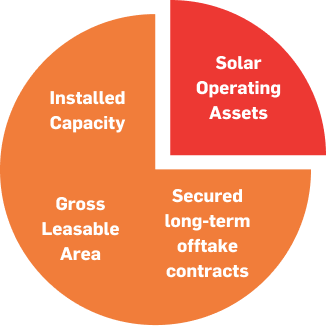 INSTALLED CAPACITY
145 Megawatts
Equivalents Installed Capacity of Operating Tenants
GROSS LEASABLE AREA
5.96 Million Square Meters
Gross Leasable Area
SOLAR OPERATING ASSETS
1 Solar plant
8 Land parcels leased out to solar operators and developers
SECURED LONG-TERM OFFTAKE CONTRACTS
67% contracted under bilateral Power Supply Agreements
27% qualified under Feed-in-Tariff II Program with Certificate of Compliance eligibility for FIT II rate
6% sold through the Wholesale Electricity Spot Market (WESM)